Dear Prayer Partners,
I am so very thankful for you! I have heard from quite a few people that I came to their minds on many occasions during this trip. Whatever they were doing, they would pause and pray. From the depth of my heart, I thank you. Only eternity will tell the difference those prayers made – protection during travel, safe arrival of luggage and teaching materials, health, anointing for ministry, wisdom to make decisions, etc. Thank you for responding to the leading of the Holy Spirit as He brought me to your mind.
At the invitation of Bishop John Andoh, I ministered at two pastor seminars for the network that he founded, United Council of Christian Churches. This is a network comprised of pastors who each have their own ministries, but they come together for prayer and encouragement. It is a very unique and rare display of solidarity and unity.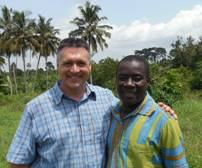 Ghana – to my count, we had 99 attend the seminar. One pastor traveled for 12 hours to be there. This is significant in any part of the world, but especially in countries where the economic challenges are more severe.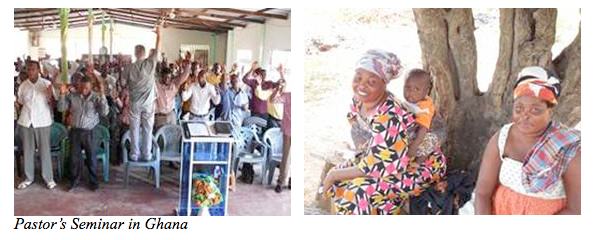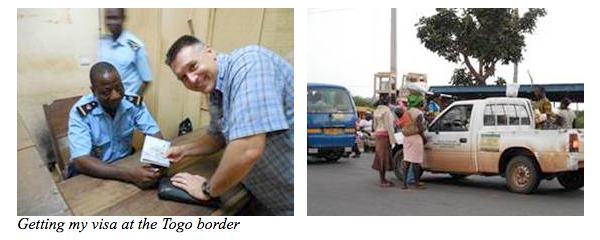 One evening, we drove for two hours outside the capital city of Accra. We ended up on a dirt road, saw a tiny sign for a church, and then made our way up a mountain. Perched on top, was a wonderful church filled with people rejoicing and dancing before the Lord. What an honor to impart to this precious family of believers!
A fun testimony: I had a word of knowledge that there was someone in the meeting who had injured their knee playing soccer. This was confirmed, but instead of one person, there were two young men, and they happened to be sitting next to each other. I called them to the front and prayed for them. The Lord healed them both on the spot. One had been in pain for fourteen years. Understandably, he wanted to be sure of his healing, so he kept stretching and moving around. But he assured me there was no pain and that he was healed!
Togo – to my count we had 90 attendees. Thank you for praying for me with regard to teaching in French. I felt real freedom and fluency. I am very grateful to Daniel Kahozi for translating the materials.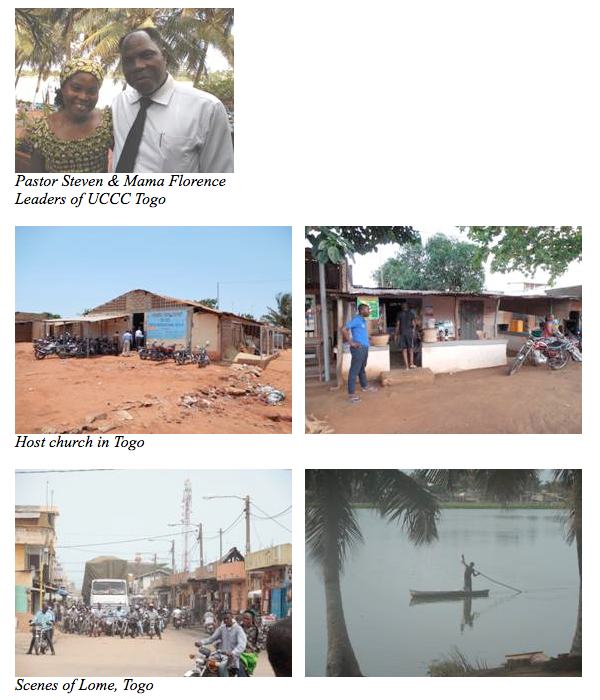 France – After flying all night from Togo, I arrived in Paris on Sunday morning, where I was met by Pastor Amar Bouaziz. We had just enough time to stop at a café for coffee and breakfast before going on to church. Once again, I am thankful for God's grace to be able to preach and minister in French. It really went well! It has been over seven years since I ministered in France, so it was good to reconnect with Pastor Amar and Tassadit and their family.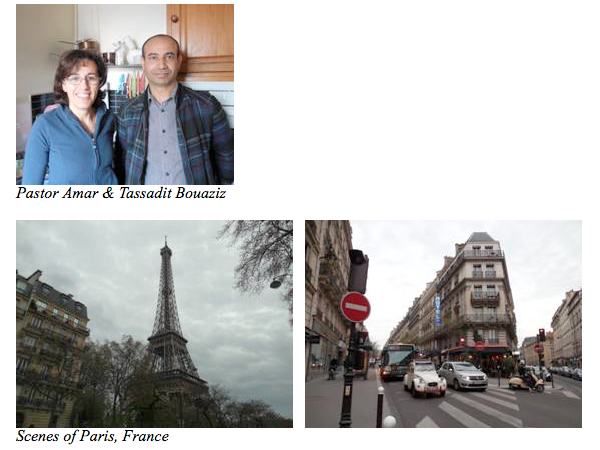 Thank you for standing with me in prayer. I really felt God's grace and strength! You are a blessing!
Serving Him,
Pastor Eric