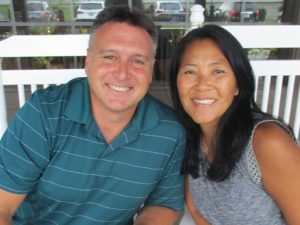 About
Healing to the Nations

The apostolic call on Pastors Eric and Sarah Lehmann has taken them to sixty-seven nations of the world, many of them multiple times. The Lehmanns are the founding pastors of Freedom Church located in Wesley Chapel, Florida. It is an apostolic church that is multi-racial and multi-ethnic.
Pastor Eric grew up in the Democratic Republic of the Congo. It was there that he began preaching and seeing God do the miraculous. He is a passionate speaker and his ministry is marked with enthusiasm. He has a strong anointing to encourage and motivate people to fulfill their destiny and to accomplish greatness. He travels extensively, preaching and teaching in local churches and conferences around the world. His academic degree is in Theology with an emphasis in Biblical Studies (Vanguard University). He has also done graduate work at The King's University (under Dr. Jack Hayford) and at Wagner University (under Dr. C. Peter Wagner).
The Lehmanns are blessed with four children – all are homeschooled by Pastor Sarah, who's undergrad and graduate degrees are in Counseling (Vanguard University and Regent University). Her ministry is characterized by insight and wisdom.